Consider the cost of imitation parts
Yanmar Genuine Parts are the only parts manufactured to Yanmar's strict, industry-leading standards in quality and durability. Each Genuine part is manufactured under the ISO9001 system, a process that utilizes the same materials, machinery, and production methods as the original equipment parts. This ensures that every Yanmar Genuine Part is the best part for the job.
Yanmar's worldwide support reaches across North America, with an established network of Authorized Yanmar Distributors and Dealers ready to ensure the proper service and support that your Yanmar demands. Yanmar's parts operation is supported in North America from its Adairsville, Georgia, Distribution Center, where the team of highly-trained parts specialists facilitates rapid delivery of only the highest rated Genuine Parts directly to your servicing Dealer or Distributor.
---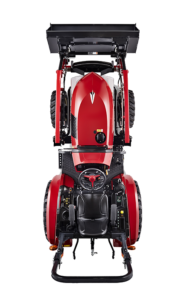 Your Yanmar deserves nothing less than the best.
Yanmar Maintenance Kits include everything needed to keep your Yanmar tractor operating at peak performance, without the hassle of buying individual maintenance items. Each item is an approved Yanmar product, ensuring the highest quality and secure compatibility guaranteed with your tractor.
Be sure to ask us about ordering your Yanmar Maintenance Kit.